It's clear we're up against many challenges in business right now. The current situation is affecting business owners and marketing managers nationwide and it can be hard to plan the next move.
I've teamed up with a number of leading professional business coaches in Nottingham to try, at this important time to provide some useful, practical and thought provoking advice that you can implement in your SME. I would like to thank everybody involved in this article for giving the business community some wonderful support at this time.
Sam Kirk – So Far So Social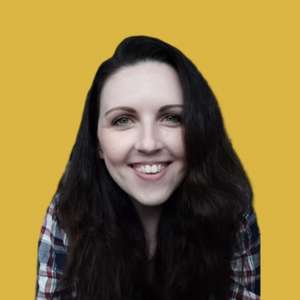 Work on growing your social media audience.
Now is the perfect time to be growing a genuine community on your social media pages, regardless of whether you're still selling or not. People are on their phones a LOT right now – social media app usage has increased a huge amount! So don't let this opportunity pass you by. Remain active, publish posts, engage with other people – but whatever you do, don't go radio silent if you can help it.
Be an uplifting presence on social media.
You really don't have to scroll through your news feed for very long before you see something negative nowadays. Whether it's politics, horrifying statistics, social distancing woes… there is a lot of negativity clogging up the online space. Let's not add to that, shall we?! People may not remember exactly what businesses DID during this pandemic, but they will absolutely remember how they made them FEEL. Lead with the intention to uplift and inspire positivity, and you'll become a business that makes people smile and gives them a much needed reprieve.
Humanise your brand.
Most people are inherently nosy and love to see what other people have going on in their lives – it's human nature! And this couldn't be more true right now. We're all navigating through our days as best we can, finding different strategies and routines that work for us, so why not open up and share? By putting a face and an actual real life to your business, you're inviting your audience into your world and sky-rocketing that "know, like, trust" factor. The businesses that do that are the ones who will leave this pandemic in a much stronger and resilient position than they entered it! I'm a social media coach, and I help female entrepreneurs create an intentional & aligned social media strategy that magnetises their dream clients and ups their impact.
Debbie Doodah Business Coaching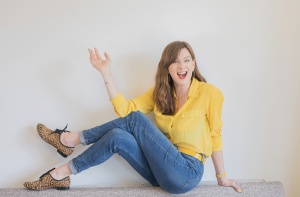 These are trying times for businesses, we're told that it's anywhere from as bad as the 2007 crash to worse than THE crash in 1929. How bad it is, is yet to be played out. But as business owners and entrepreneurs, it offers a unique set of challenges, and for some businesses, they have seen this moment as an opportunity.
My top 3 strategies that I would recommend to SME's at this time are:
Can you reframe a disaster as an opportunity?
If you had a product that people wanted before the virus and you're not an airline, the odds are that in at least 90% of businesses (I made that stat up by the way!) people are still going to want your product. It's how you deliver it that needs to change. People still need to dress, to eat, to have fun, to experience new things, to relax, to learn, to grow, to drink, to enjoy their hobbies. We still have needs, so can you change how you deliver your products and services to keep offering people what they want? For example, I know of a wine bar that always wanted to experiment with delivery, are now doing it and are making more money than when their wine bar was open. There are countless examples of businesses changing their delivery model.
If people don't need, or can't afford exactly what you were offering before, can you alter your product?
As entrepreneurs, we're always taking risks and looking at how we can adapt to fit the landscape. Can you offer a slimmed-down version of your offering? Can you offer a 1 to many approach? Can you start a subscription model? Can you offer a payment plan? Can you alter your ideal customer – so for example if you sell jewellery, can you now re-brand as gifts? People still need to buy gifts for people they love, even if they are no longer spending on themselves.
Take a fresh look at your talents and the products you offer and how you help people.
If your previous business really can't be resurrected, can you take your talents and create something entirely new? Draw 3 circles that overlap. Write in one your skills, in the other what you love doing, and in the 3rd what people want. In the middle will be where you combine all these 3 areas to create something new.
Businesses are always evolving and moving forward. How many successes, pivots and failures has Richard Branson had? And how he's gone from number one loved entrepreneur to most hated! Nothing is linear. My business is certainly not what it started out as and it's changing right now to deliver what people most need in this time and to fit with my new interests and what I love doing. Don't be afraid to make changes.
debbiedooodah is the Happy Business Strategist; an award-winning yellow obsessed empowerment & marketing coach helping entrepreneurs build financial freedom through business success. She's a digital marketing lecturer, podcaster, entrepreneur toolkit author, speaker and this year was named Digital Women of the Year and one of 2020's top 20 Inspirational Marketers she's also been in Forbes and The Guardian!
Rod Fuller of Action Coach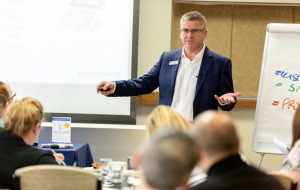 The three key behaviours small to medium business should be thinking about right now are: Survive, Drive and Thrive.
Cash Forecasting
For me, a minimum 13-week cash forecast is non-negotiable. If this is in your head, it may be fantasy. Getting your businesses numbers into a forecast will tell you whether you can Survive or what the gap is that you will need to fund. It will also all show you what cash you may have to invest and take opportunities with.
Marketing
You must keep communicating with your customers and markets. The messaging will need to change as will the tonality but if you are not speaking to your customers your competitors will. You will need to "Test & Measure" and stop any marketing that is not working but where it is working invest more. You need to Drive your business to ensure you have momentum when restrictions are lifted
Opportunity
There is a saying out of a crisis comes opportunity. Businesses need to be looking at how they can adapt or pivot their business model to reflect changes and new opportunities in the market. How can they improve their model? Can they enter new markets? Are there acquisitions they can make? This way businesses can look to Thrive in the later months of the year and generate real growth.
ActionCOACH Business Coaching Mansfield helps business owners grow their business and make more money than they thought they could. There is a team of three based at Ransom Wood in Mansfield and our aim is to reach out and help as many business owners as we can. Our approach is simple – to get results. This includes clarity on the goals business owners want to achieve, strategising and creating a plan of actions and then accountability. Accountability is key to ensure businesses owners achieve the work life balance they desire.
Paul Wreaves of Achieve Business Coaching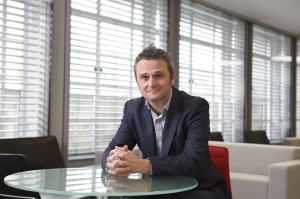 3 behaviours to help you and your business move through these challenging times:
Set Goals – What's your why?
It's a much asked question in the modern business world but do you know what your purpose is, why you're doing what you're doing? What vision do you have for yourself and for your business? What could your business look like in 3, 5 or even 10 years time? Take time to reflect and really understand what you want your business to be and commit your ideas to paper or screen.
Plan Solutions
When you have a clearer vision you can start to make plans on how to achieve it. If your vision is over a 3 year period, break it down into yearly goals. What will your turnover be in years 1,2 and 3? How many products or services would you need to sell to achieve your targets, how many employees would you require, what systems and processes would you need introduce? Start to paint a picture of each stage – bring it to life!
Take Action
The key to the success of any plan is taking ACTION! So break down your 1 year plans into smaller chunks and set timed actions that you can commit to. What can you do today that moves you closer to your goal? It's only normal to be busy on the day to day of your business, that's good BUT make time to work on your 3 year plan, schedule into your diary time to do this.
Make a start today and see what your future could look like!
Achieve help people and businesses unlock their potential so that they can achieve amazing things!
Maureen Wyman of Lose the Box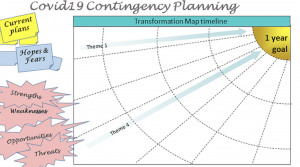 During times of unprecedented change, such as the Covid 19 situation, it's important to think through all the possible impacts on your business, and work out possible contingency measures. Because the UK's understanding and advice is rapidly evolving, it's best to develop a high level, simple plan initially which can be adjusted at pace in the light of new information.
I use simple, visual tools like a TMap which give just enough structure while encouraging creative thinking. Such tools encourage collaboration and objectivity which are important for uniting people behind a common purpose, and dispelling irrational fear. There is more on the mechanics of the TMap here.
When I used this approach in a workshop recently, (see image above), Covid 19 was identified as an 'opportunity' for one business which helps with boosting immunity, and 'nil effect' on another which was in the research phase of their digital startup business. The SME owners feedback that the workshop helped them see the positives of Covid 19, and understand its impacts on their current business plans.
Understanding and dealing with the fear of the Covid 19 pandemic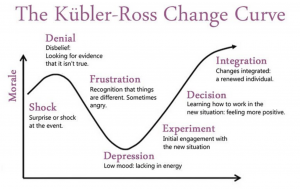 When major change happens suddenly, our first reaction is probably shock. This is followed by a series of different emotions, and these in turn affect people's behaviour in different ways. This cycle of emotions is often referred to as the Kubler-Ross Change Curve, and it was first identified by studying people's response to bereavement.
These reactions also occur if there is a significant and unexpected change. So in relation to Covid 19, even if you don't lose loved ones, you are likely to experience shock and denial initially. Then you may feel angry, and even sink into a depression for a time. Eventually you will start to accept the difficult situation and even identify some positives in the new normal. So, it can be helpful just to understand that most of us will experience this cycle of emotions as we go through the changes associated with the Covid 19 pandemic.
The Change curve also explains:
How our emotions lag behind the actual situation for a while
That similar emotions may result in different behaviours from person to person
That we will eventually become more accepting of this hostile Covid 19 landscape
Using transferable skills to support the Covid 19 response
It could be that small businesses find themselves unable to provide the services they did before the Covid19, due to social distancing guidance, or changed customer needs. For example, workshops and coaching programmes will not necessarily work as well remotely, particularly if you haven't already met face to face. And people may not need what you offer at the moment – for example team building, business planning or training. Not everything can be instantly converted to an equivalent online offer with the same impact as your face-to-face work.
At this point, it's important to remember that all is not lost, and there is opportunity to rethink your offer. Small business owners have a huge range of transferrable skills, and a passion to make a difference. So there may be an opportunity to showcase your skills in a different way.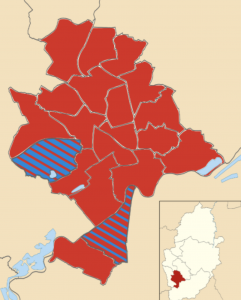 For example, as a change consultant, I decided to volunteer my planning and facilitation skills to help coordinate the Covid 19 response across my city. Somehow nothing else seemed to matter quite so much for a little while, and I could see some obvious opportunities for my skills and experience to be put to good use.
I contacted leaders supporting the city council, and identified what was happening from ward to ward across the city. My research helped to join up dozens of local voluntary groups with the city council's Covid 19 Hub and 'Golden Number'. Overall efficiency of the response improved, ensuring that vulnerable residents were prioritised and cared for.
We hope you found this article useful and hopefully there are a number of strategies you can go away and implement in your business. Again, I would like to extend my thanks to everybody who has participated in this article would like to wish the business community in the East Midlands all the best during this time.